After living in NYC for five years, I thought it was time to make a rec list of my fav restaurants. There are many other but these are the ones that hold a special place in my heart!

If you live in NYC or plan to visit, here are my top 14 restaurants recommendations and what to order!
---
01. BK Jani
This is my #1 top rec! If you know me, I've told you about BK Jani -- and if I like you, we've already eaten here together.
This place holds a lot of happy memories of me and my friends sharing stories over lamb chops and burgers.
www.bkjani.com
679 Grand St,
Brooklyn, NY 11211
My usual order
01.
✨
Lamb Chops✨
x2
02. Masala Fries
x1
03. The Jani or Lahori
x1
04. Mango Jani
x1
---
02. Abuqir

This place is a seafood lover's (🙋‍♀️) dream! They get fresh seafood from a local Queen's market daily and cook/grill it only after you've handpicked it. The vibe is laidback and my favorite server, Sohail, is always dancing to Egyptian music with a contagious smile and one can't help but be in a good mood!


24-19 Steinway St, Queens, NY 11103

Recommendation

01. Baba Ghanouj
x1

02. Eggplant with Garlic
x1
03. Grilled Branzino
05. Fried Calamari
x1

06. Fried Shrimp
x1
---
03. Leo
My favorite pizza in NYC. I've had many long dinners here -- the pizza is delicous and the conversation flows easily but the food takes over 40 mins to come so it's best to go with fun company.
www.leo-nyc.com
123 Havemeyer St, Brooklyn, NY 11211
Recommendation

01. Margherita
x1
02. Clam Pie
x1
03. The Hill
x1
04. Tiramisu
x1
---
04. Thai Diner
Get a spot at the bar here. This is my favorite thai spot in the city, and it will soon be yours too!
www.thaidiner.com
186 Mott St, New York, NY 10012
Brunch Recommendation

01. Thai Tea Babka French Toast
x1
02. George's Egg Sandwich
x1
03. Thai Ice Tea
x1
Dinner Recommendation
01.
Khao Soi Kaa Kai (Veg)🙌
x1
02. Mieng Kum Betal Wraps
x1
03. Uncle Boon's Khao Pat Puu
x1
04. Sparkling Limeade
x1
---
05. Punjabi Deli
This place is a NYC landmark. It also featured as a cover for Riz Ahmed's Swet Shop Boys. Get the chai here and get some biscuits to dip in it.
@punjabidelinyc
114 E 1st St, New York, NY 10009
My usual order

01. Chai
x1
02. Sooper Biscuits
x2
---
06. Screamer's Pizzeria
This place changed my mind when it comes to vegan pizza! The tip is to eat it HOT. I usually pick it up and then re-heat it again at home.
www.screamerspizzeria.com
620 Manhattan Ave, Brooklyn, NY 11222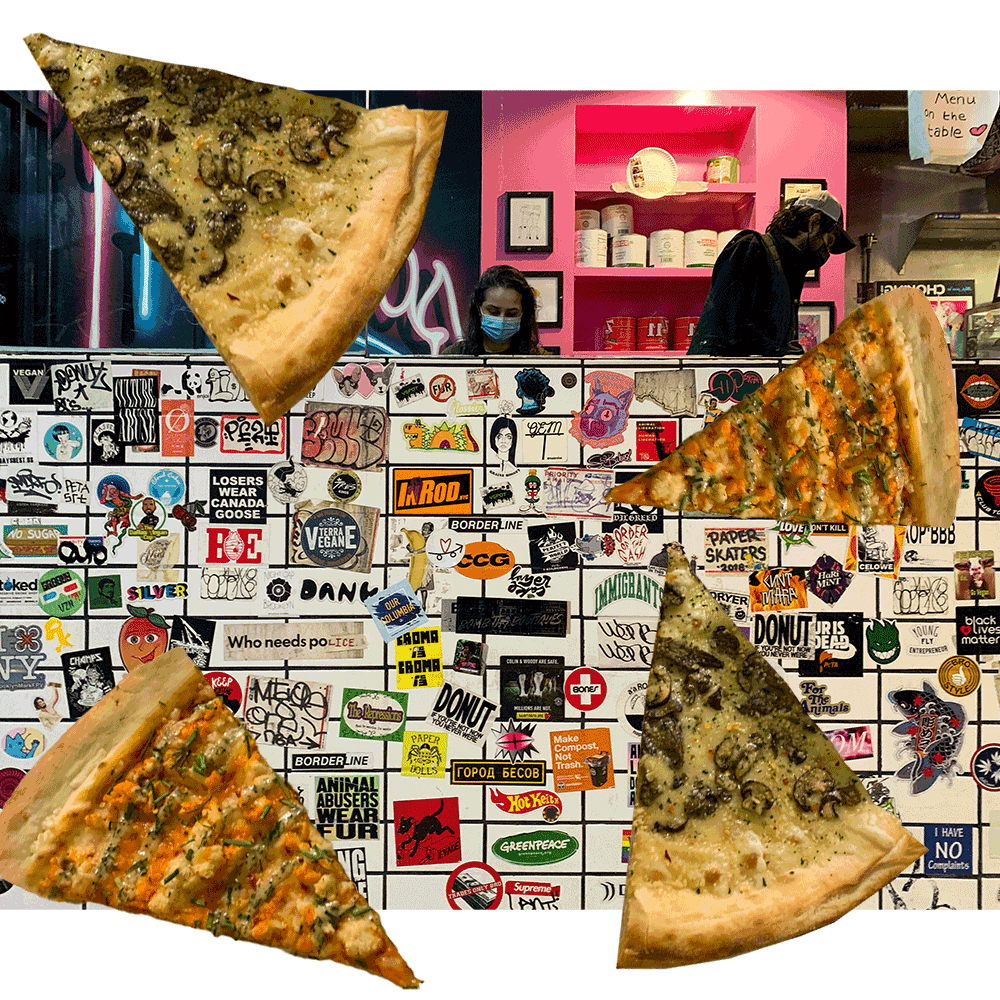 Recommendation

01. Cauliflower Buffalo
x1
02. Screamers (Cremini & Oyster Mushroom)
x1
---
07. Qahwah House
They cook/brew the tea in individual batches to your preference here. The chai/coffee is very hot so be careful. You can walk to McCarren Park and sip it there. If it's a few of you, get pots of different kinds of teas/coffees and share.
www.qahwahhouse.com
162 Bedford Ave, Brooklyn, NY 11211
Recommendation

01. Adeni Chai
x1
02. Khaliat Alnahl
x1
---
08. Frankel's
If you like meat, go here. If you like bagels, go here. The sandwich and bagels come loaded and are best shared with a friend sitting on the grass in McCarren Park.
www.frankelsdelicatessen.com
631 Manhattan Ave, Brooklyn, NY 11222
Recommendation

01. Pastrami, Egg & Cheese Sandwich
x1
02. Frankel's #1 Bagel (Salmon)
x1

03. Coffee
x1
---
09. Lite Bites
This is a small family owned business and the Aunty behind the counter is the sweetest. When I walk in she recognizes me immediately and asks if I want my usual. I nod and she yells my order to the kitchen.
@litebitesbrooklyn
700 Manhattan Ave, Brooklyn, NY 11222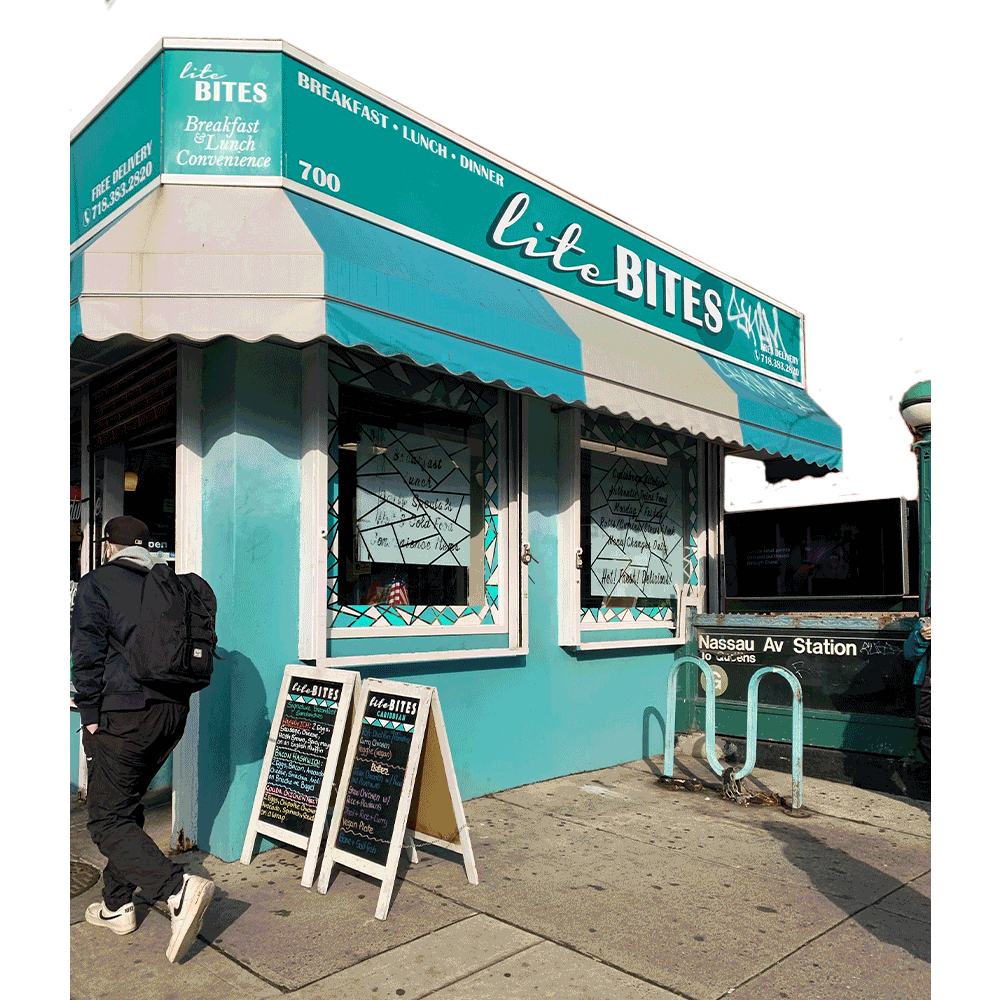 My usual order for 2

01. Boneless Chicken
x1
02. Channa Potatoes
x1
03. Roti
x2
---
10. Birds of a Feather
Birds of a Feather is the most consistant with its food and flavor. When I think of
my comfort food
, this is it!
www.
birdsofafeatherny.com
191 Grand St, Brooklyn, NY 11211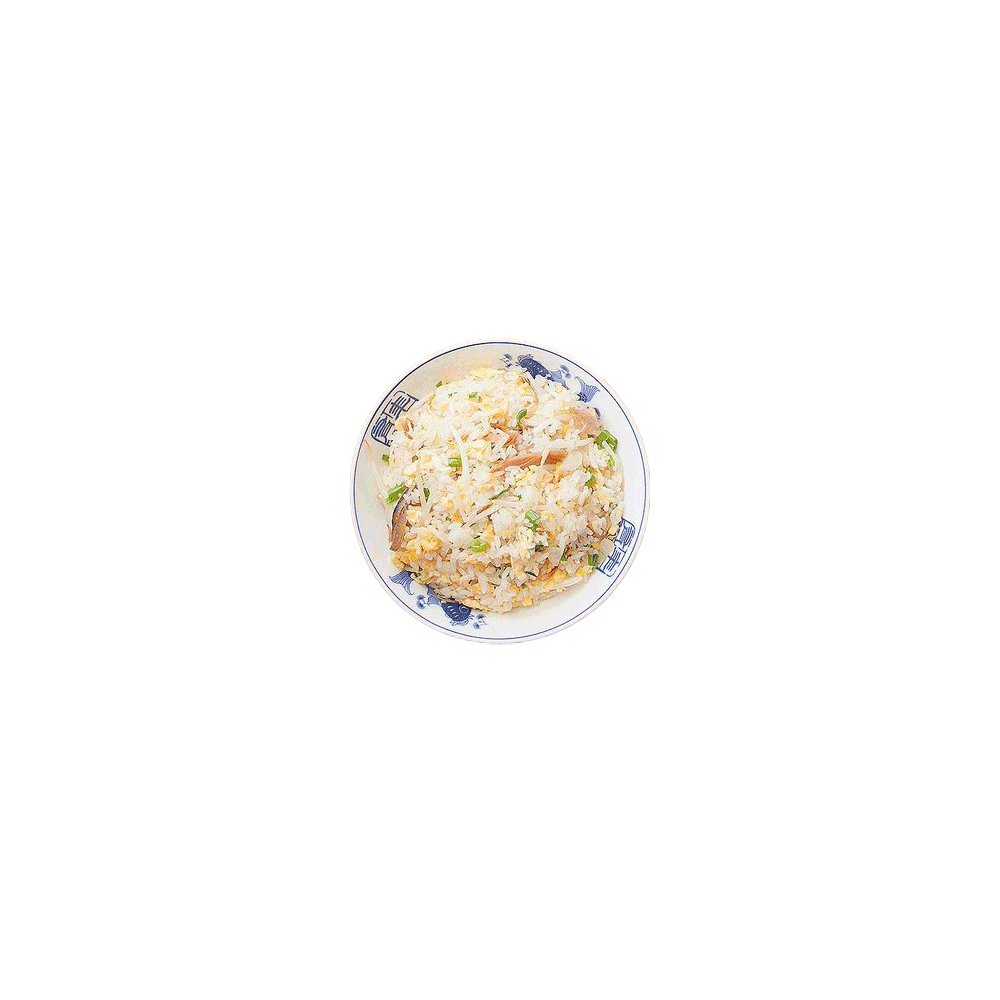 My order

01. Shrimp Dumplings
x2
x1
03. Spicy Cumin Lamb
x1
04. Beef with Chilies

x1
04. Fried Rice with Mustard Green Shoots
x1
---
11. Win Son Bakery
There is Win Son Restaurant and Win Son Bakery. It gets confusing once you arrive at the intersection of Montrose Ave and Ave of Puerto Rico. Both are on the same intersection, opposite each other. Even though I've been to the restaurant many time, it's the bakery thati makes it to this list. It's the place that introduced me to shrimp patties.
www.
winsonbrooklyn.com
164 Graham Ave, Brooklyn, NY 11206
Order for 2

01. Millet Mochi Dount
x1
02. Shrimp Milk Bun
x1
03. Fried Chicken
x1
---
12. Hanon
While I was watching
Terrace House

,
everytime they showed Tsubasa's dad preparing soba noodles in his restaurant, I wanted them too -- and so I came across Hanon! It has the best udon noodles I've ever had. Everything from this place is amazing, you can't go wrong.
@hanonbrooklyn
436 Union Ave, Brooklyn, NY 11211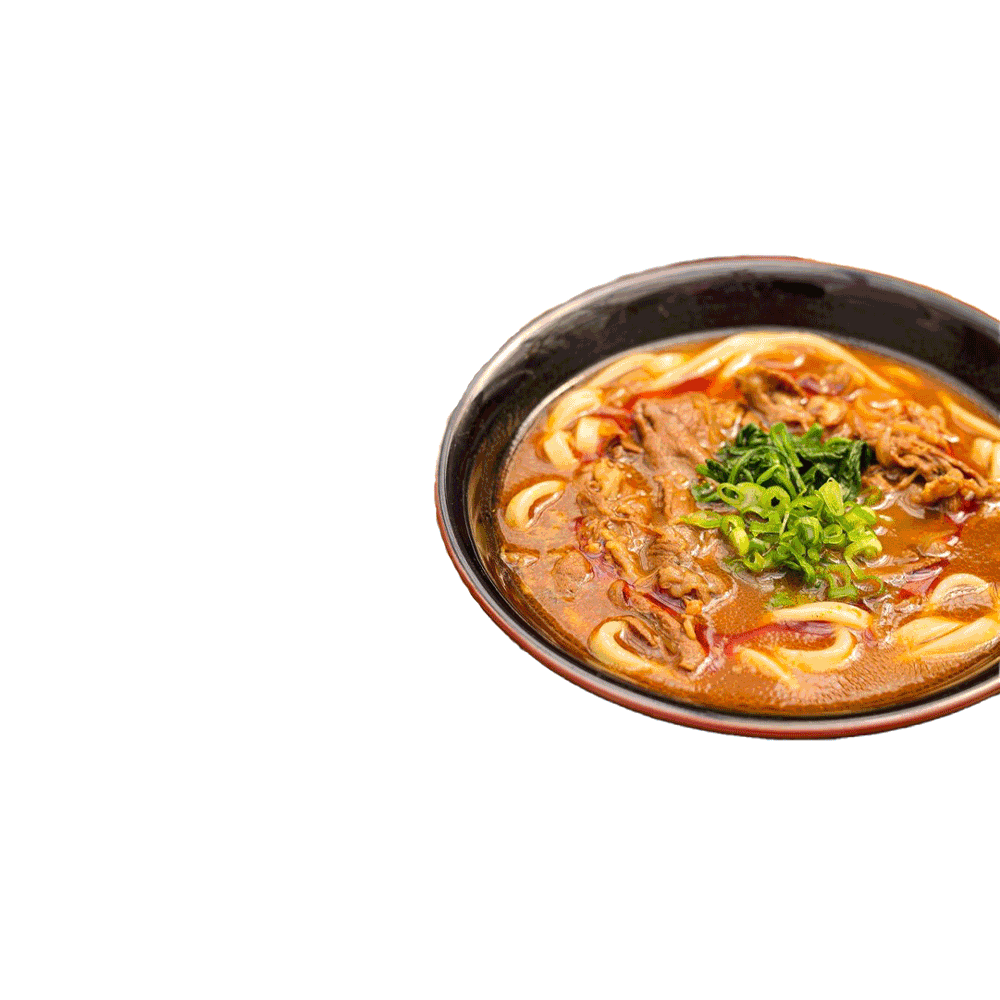 My usual order for 2

01. Karaage
x1
02. Tori & Kinoko Udon
x1
x1
x1
---
13. Saravanaa Bhavan
The dosas here are delicious. But the filter coffee, even more so. There have been times when I had one before my meal and one after 🙈
www.
saravanabhavan.com
81 Lexington Ave, New York, NY 10016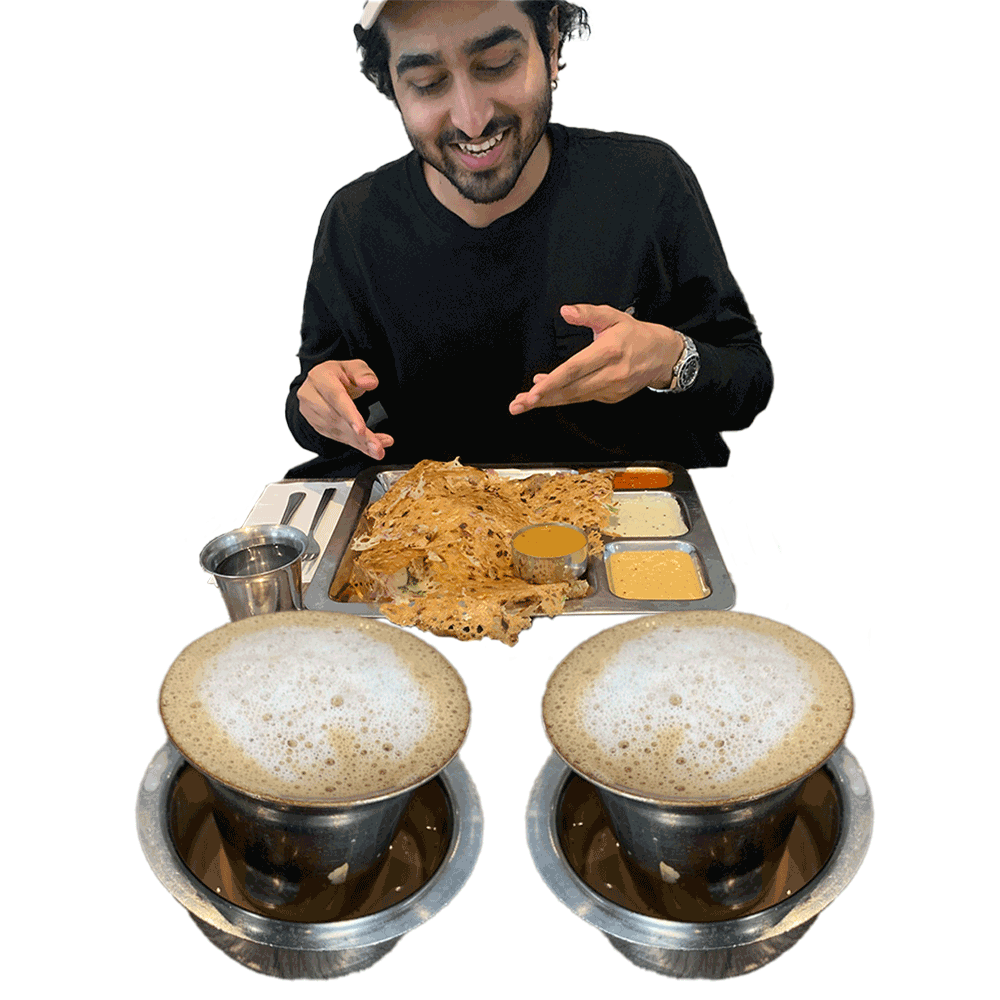 My order

01. Onion Rava Masala Dosa
x1
02.
Madras Filter Coffee🤎
x2
---
14. Bakeri
Bakeri is only a few blocks from my apartment so I go here almost daily. They don't have wifi so it's perfect for sketching, reading or catching up with friends. Sometimes I take my coffee+pastry and walk over to the Newtown Barge Park (or maybe its called Blue Slip park?) and the park is never crowded and has wonderful views of the Manhattan skyline 🏙
@bakeribrooklyn
105 Freeman St, Brooklyn, NY 11222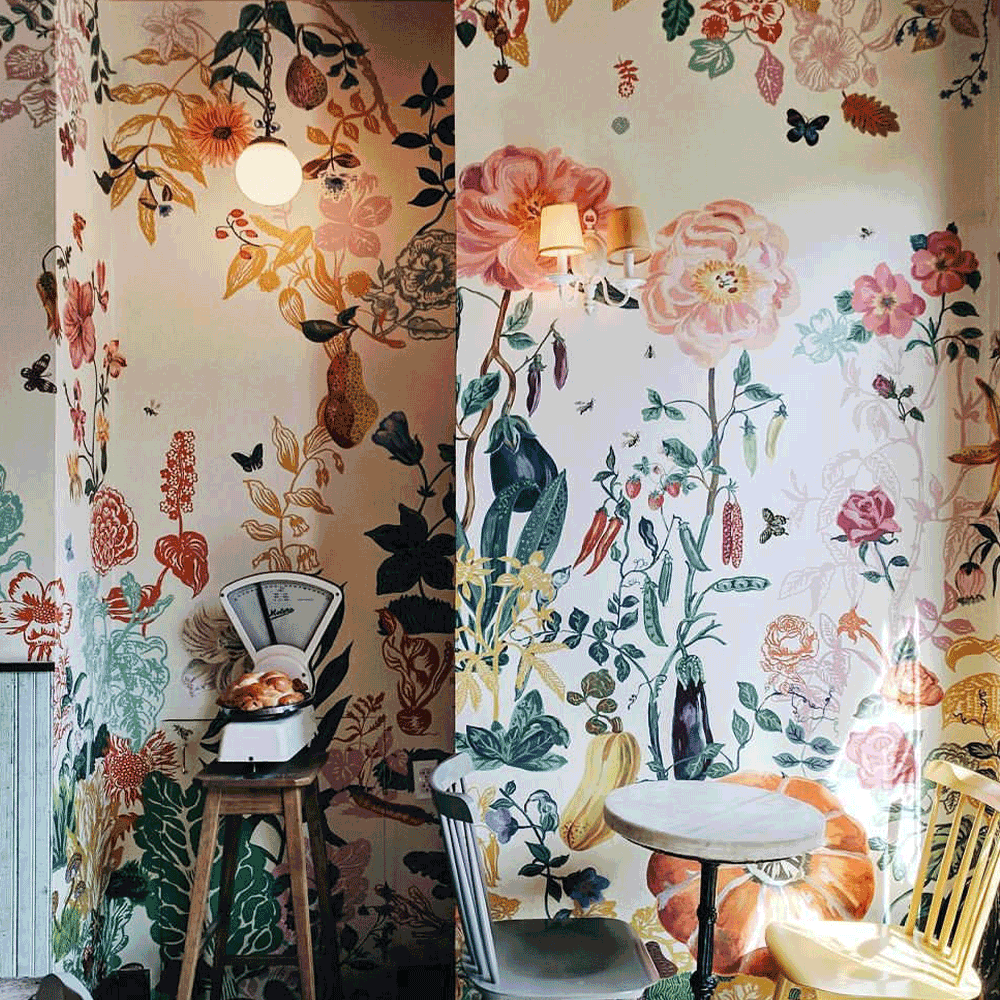 Recommendation

01. Banana Date Nut Bread
x1
02. Biscuit & Eggs
x1
03. Oatmilk Latte
x1
04. Focaccia
x1
---
Photos of BK Jani, Birds of a Feather, Win Son and Hanon by restaurant. All other photos by me.