Gatorade
Work & Co
Designer, 2021

For over 56 years, Gatorade has studied athletes and developed innovative products to help players perform at their best. The brand knew the path to transformation and building even stronger customer relationships was through digital, and tapped Work & Co for guidance.
I was part of the Work & Co creative team that worked on
Gatorade.com
1.1: E-commerce

New, inspirational sports content on the Gatorade site strengthens the relationship between consumers and the brand. Engagement provides an opportunity for Gatorade to understand their customers' interests and experiences, and develop a new level of brand loyalty.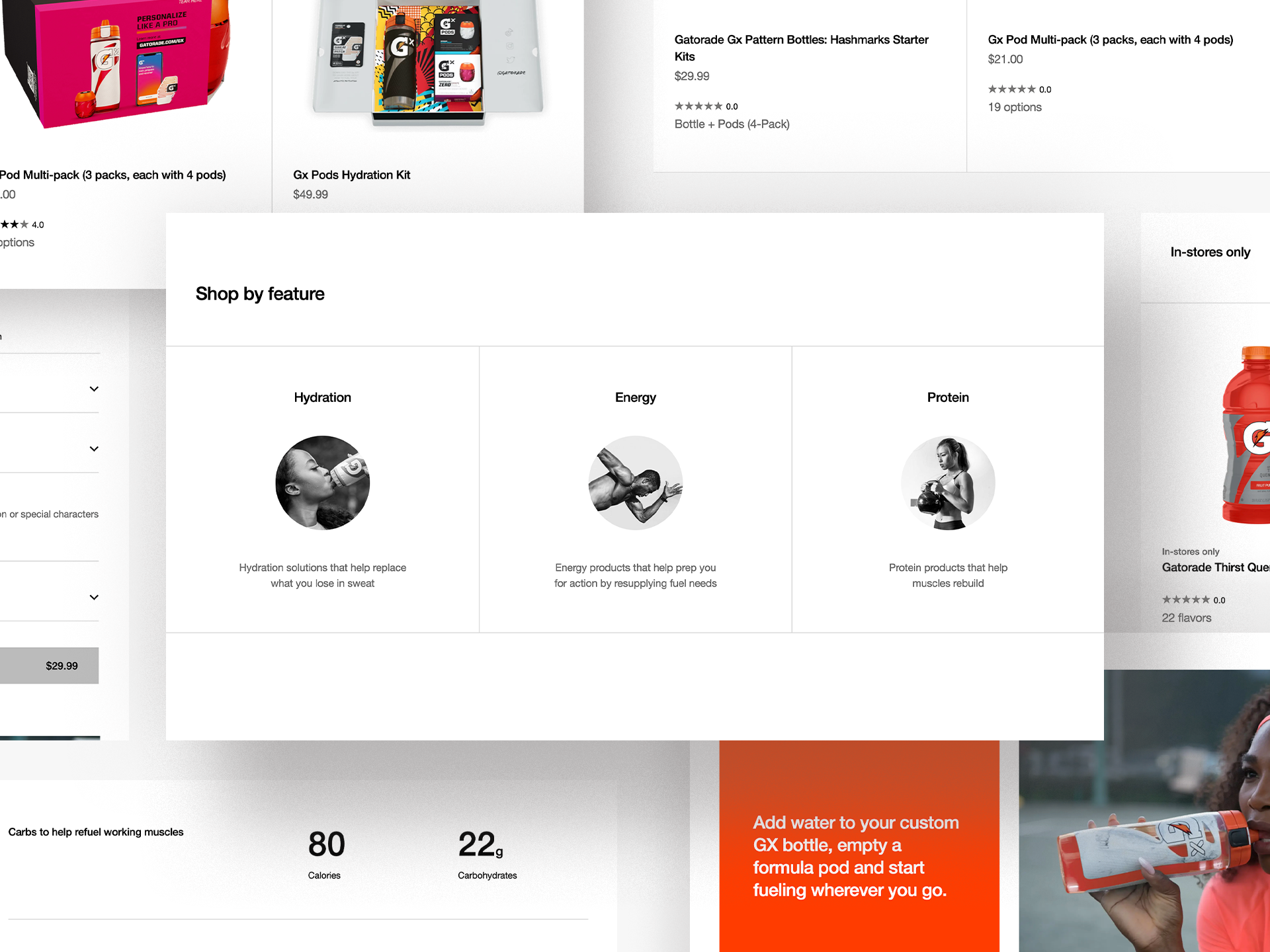 1.2: Customization

Designing a seamless customization experience for customers regardless buying one or in bulk.



1.3: Prototyping

User journey of building a single customized GX Bottle on mobile (left) and filtering search (right).