1.0: Challenge
Pakistan has beautiful architecture with distinct features including domes, decorations with Islamic calligraphy, geometrical titles, and patterns. However, slowly the appreciation for Pakistan's design heritage is decreasing.
Paired with Jane Kate Wong as a
Third Eye Collecive
Fellow, we designed a photo-book highlighting a part of Pakistan's design heritage.



1.1: Research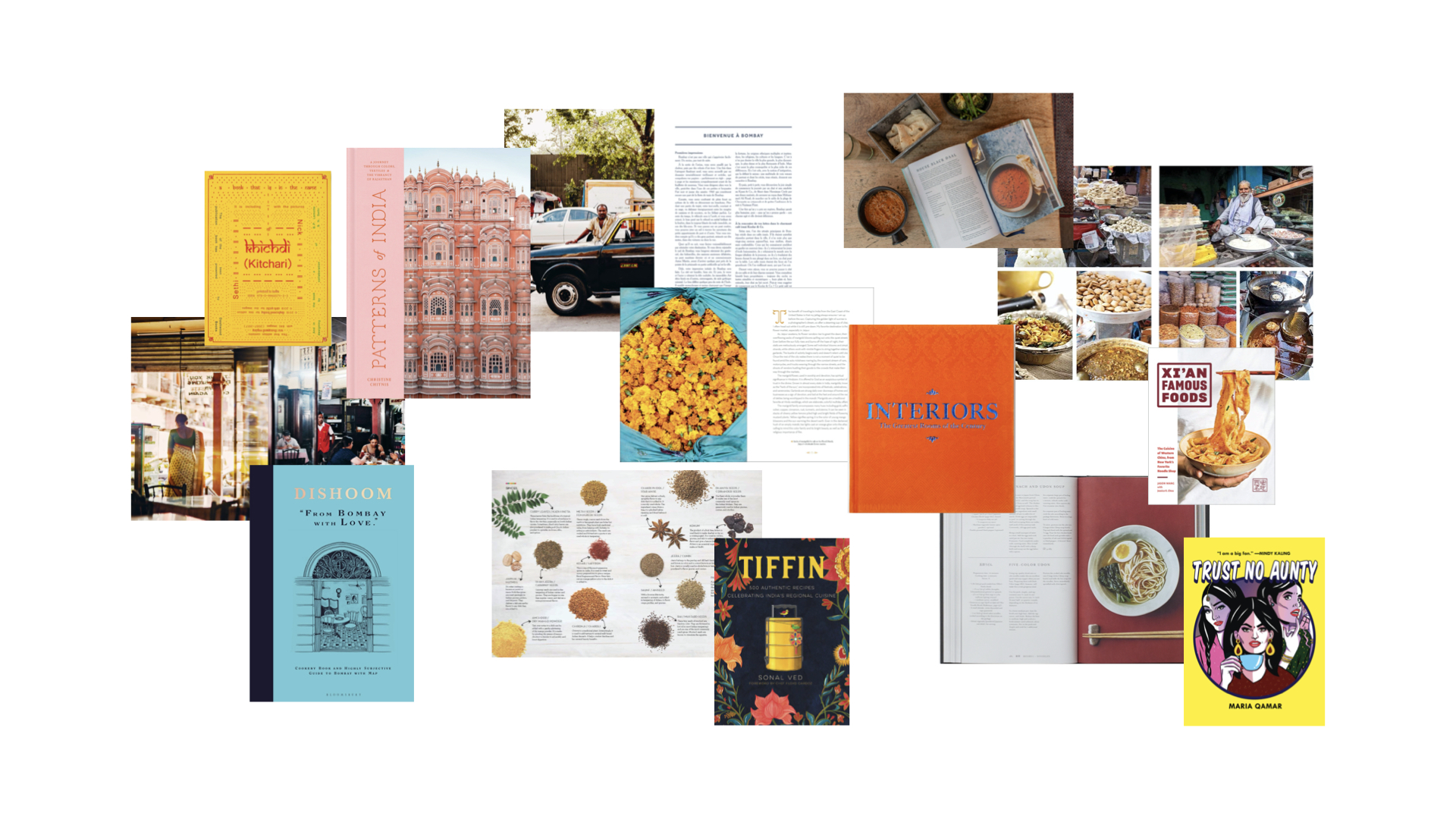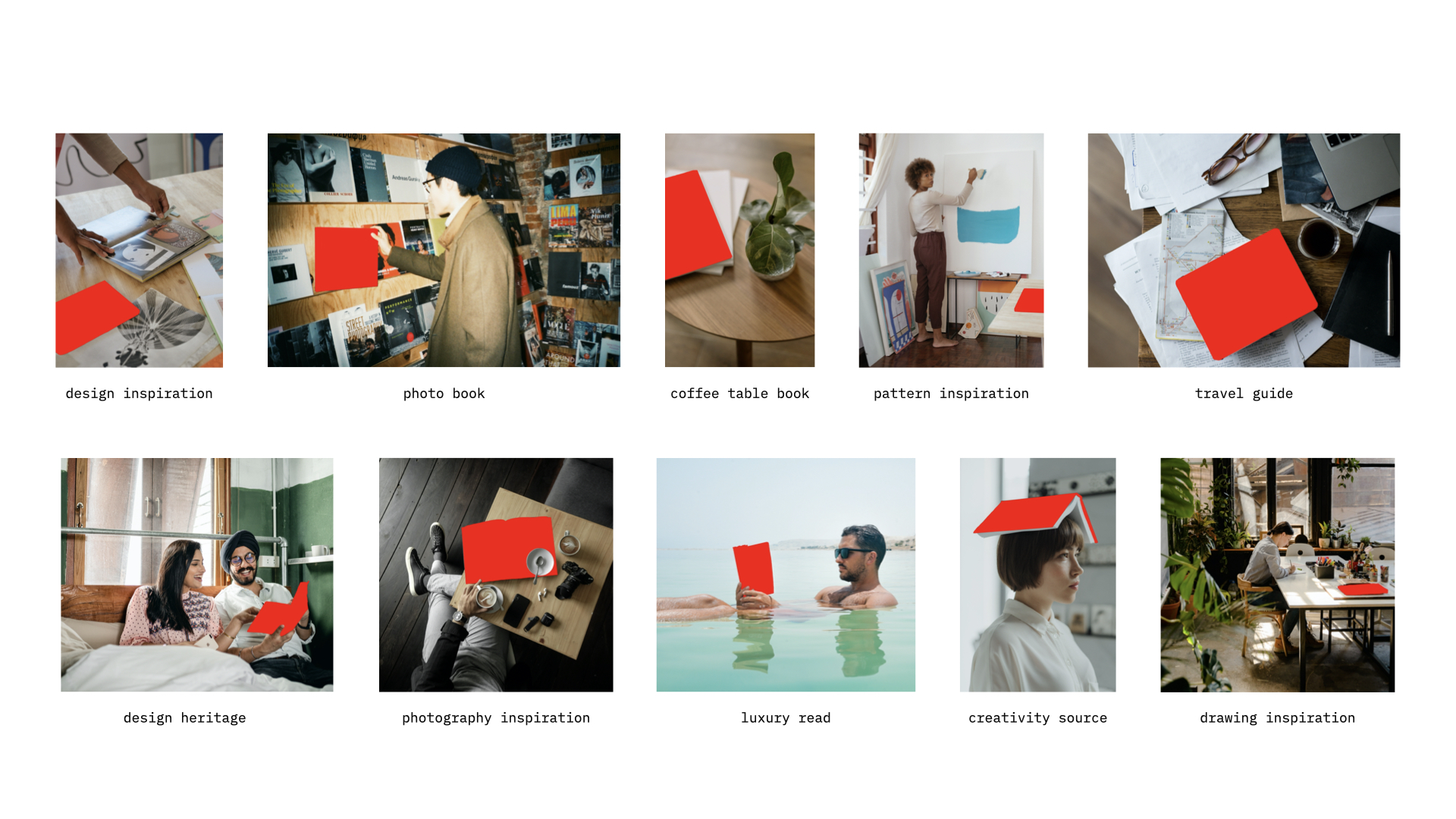 1.2: Sketches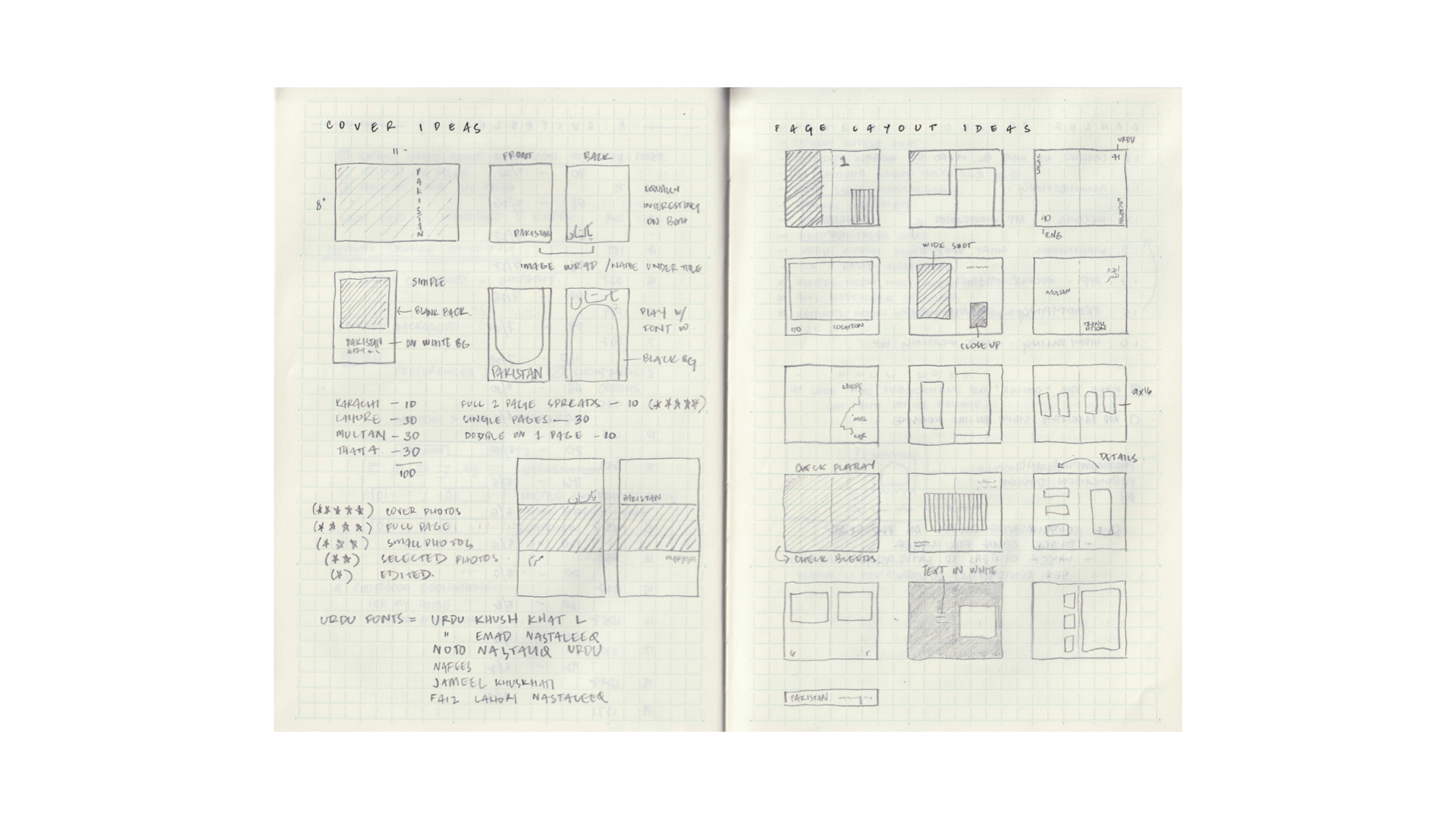 1.3: Content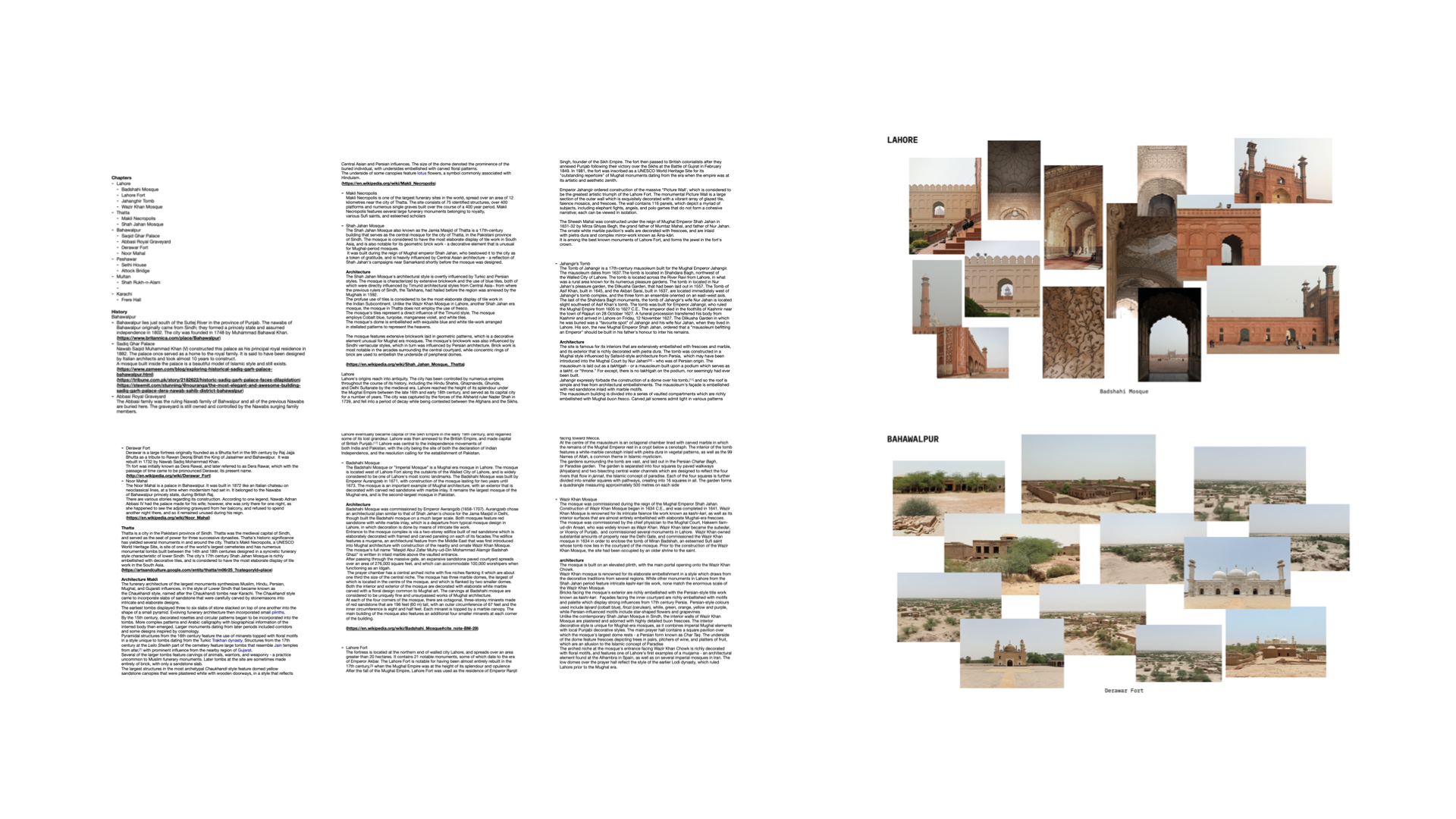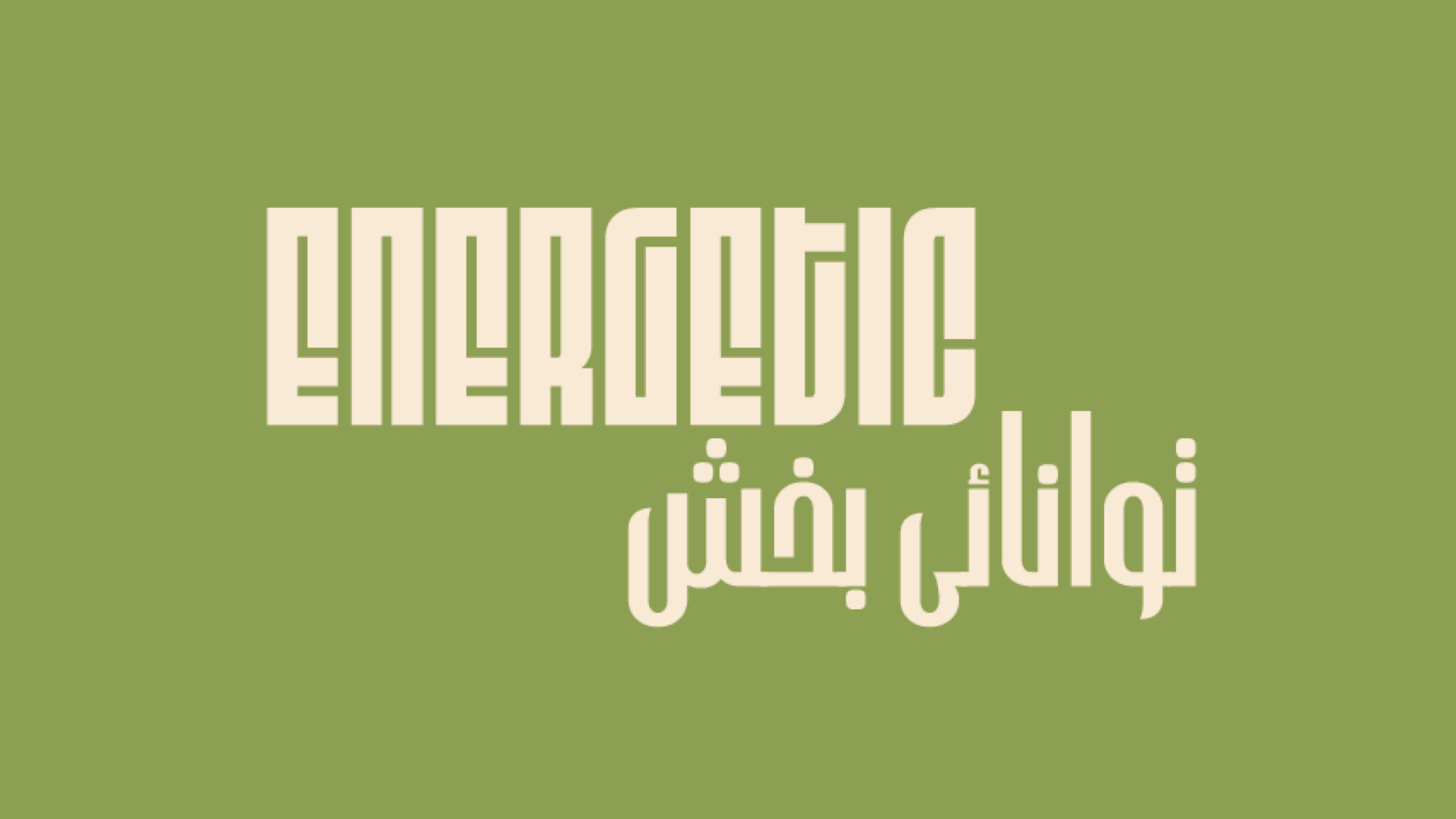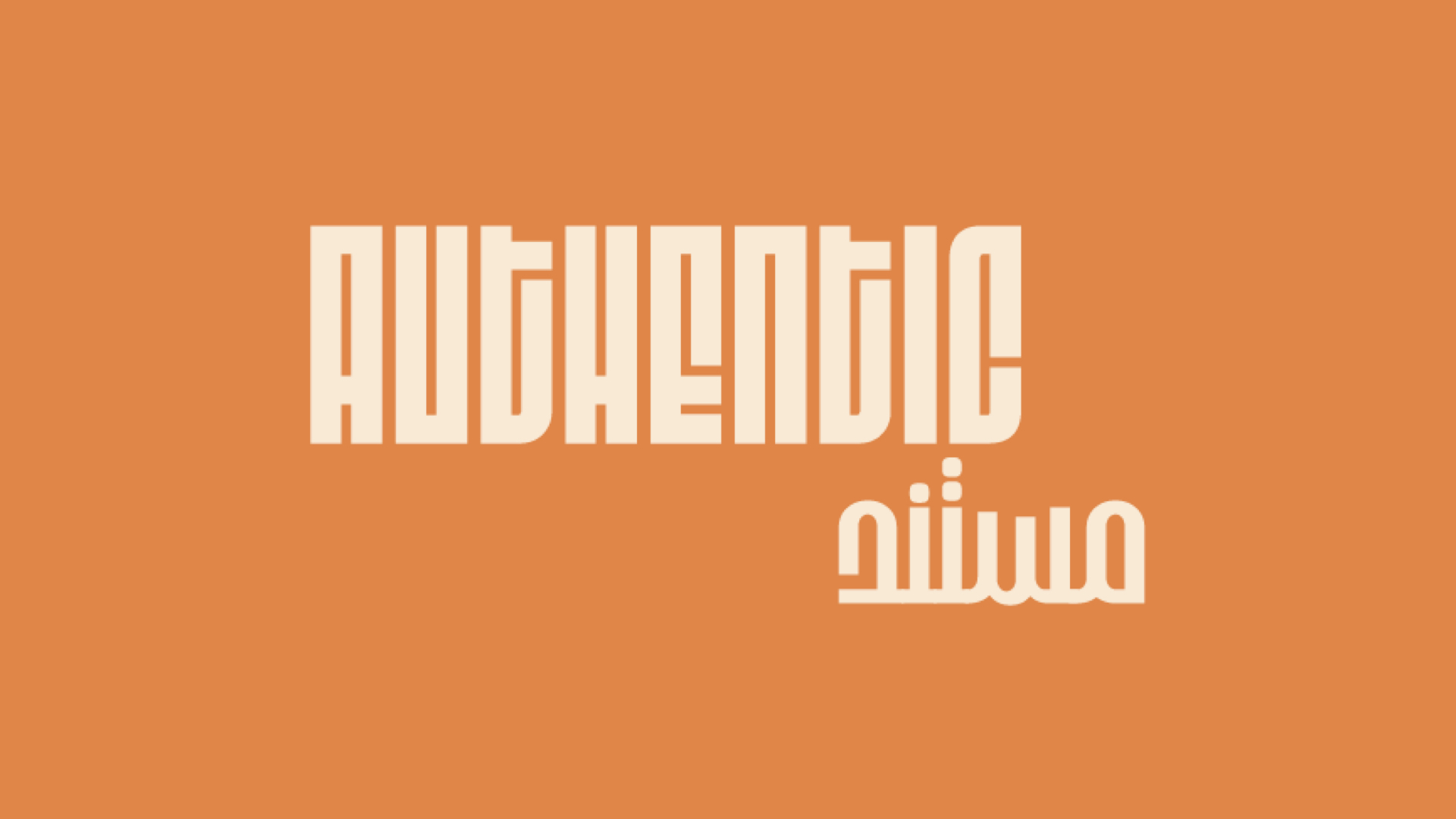 1.4: Urdu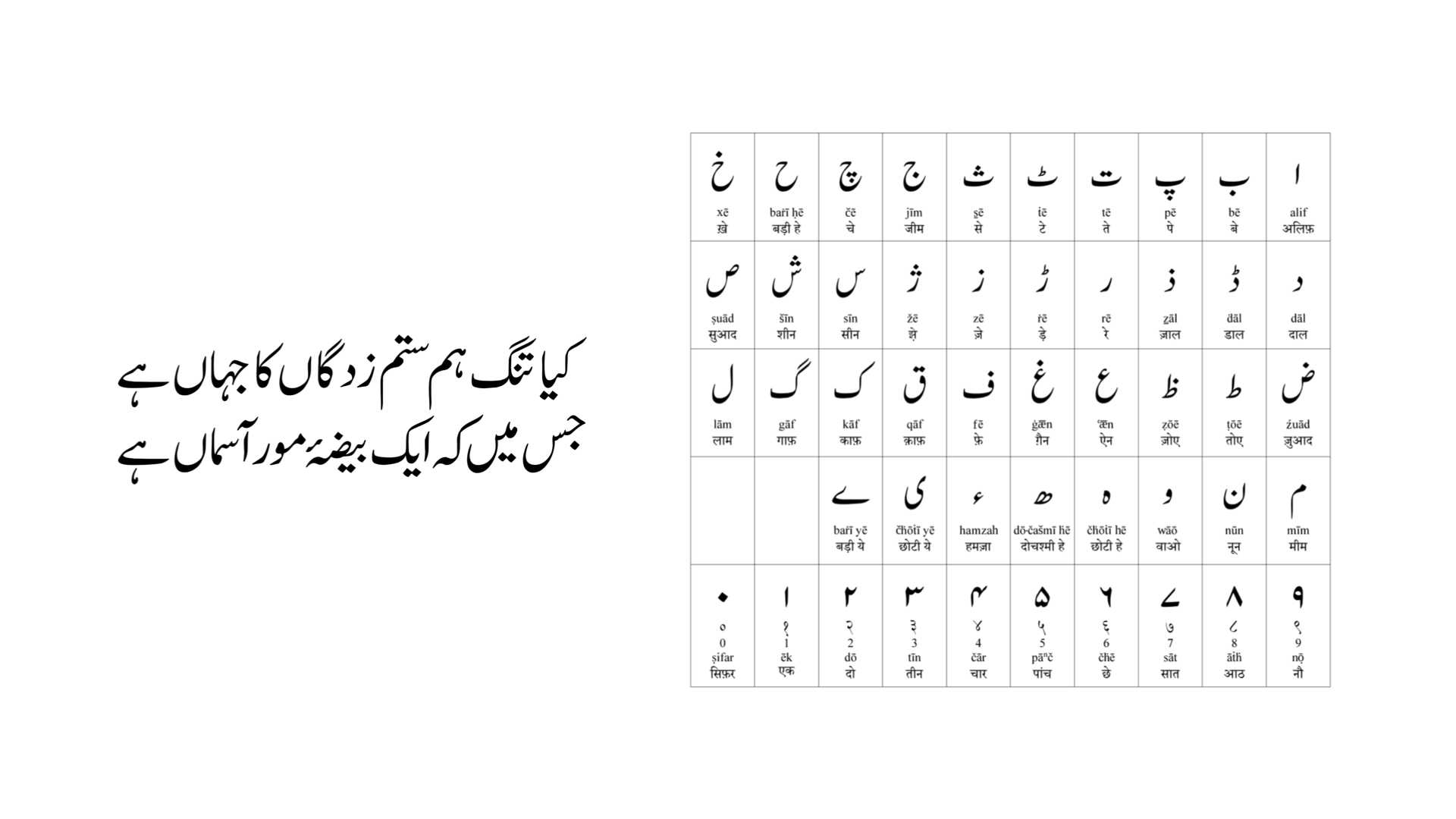 1.5: Color & Type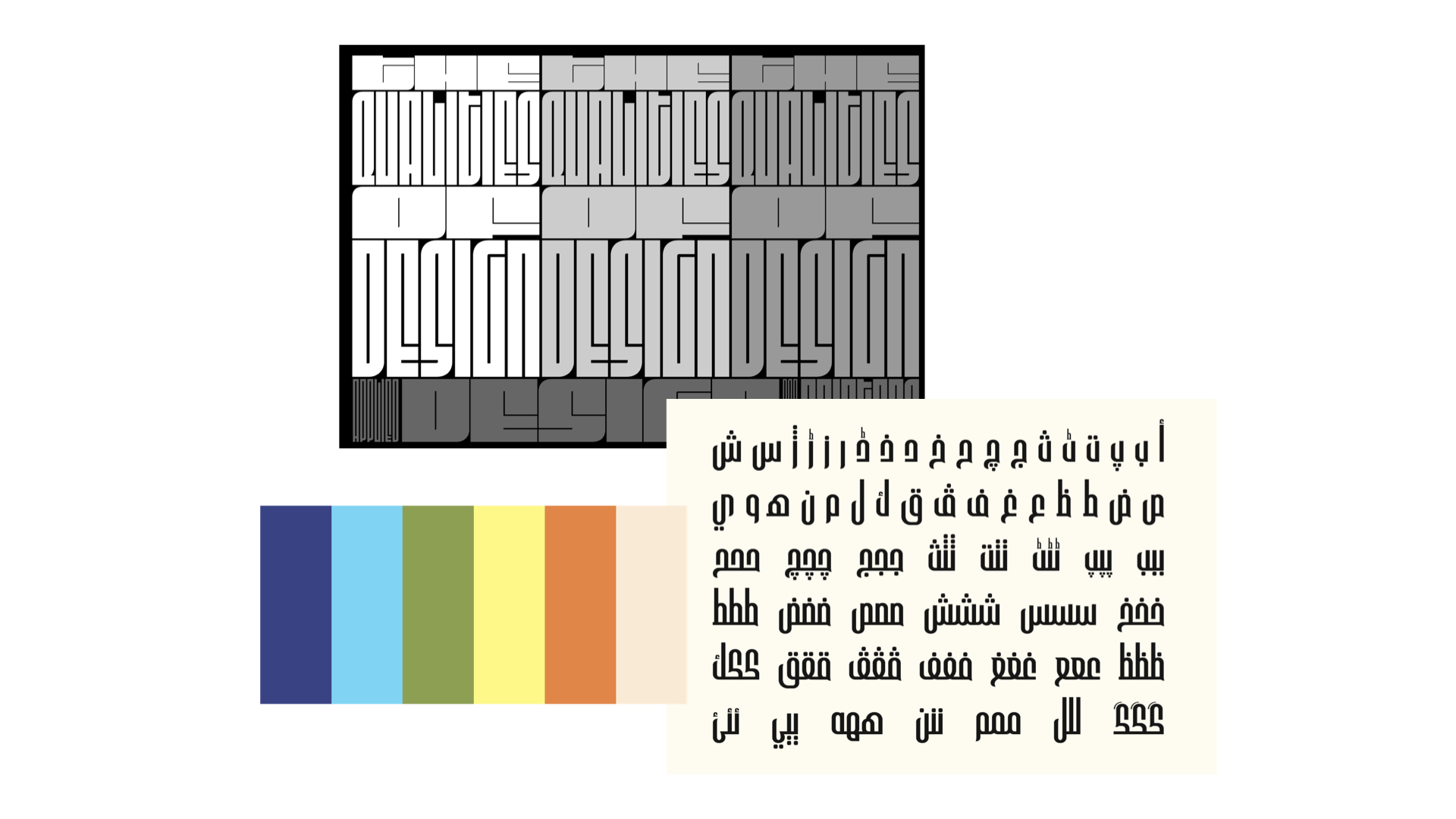 1.6: Name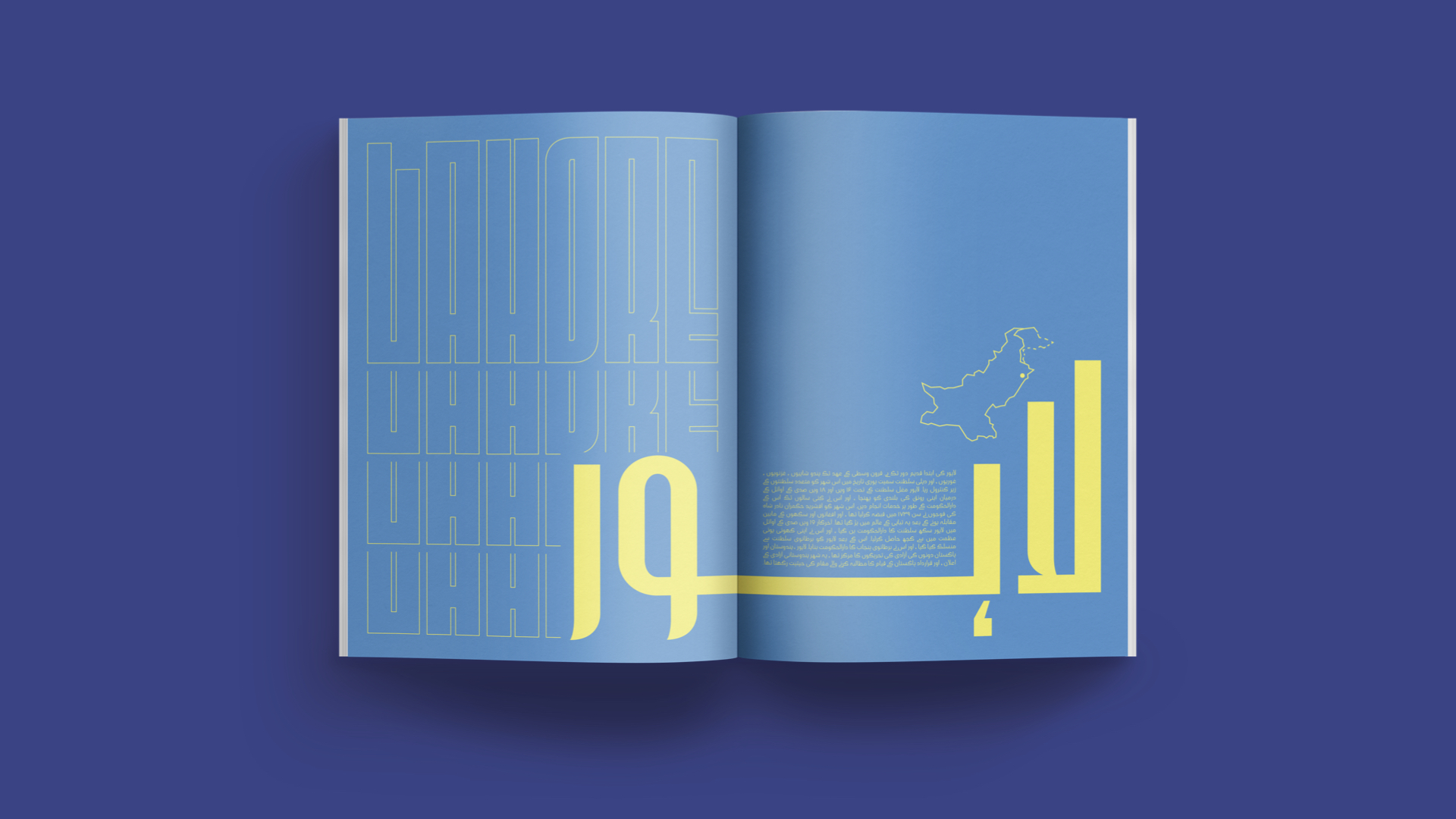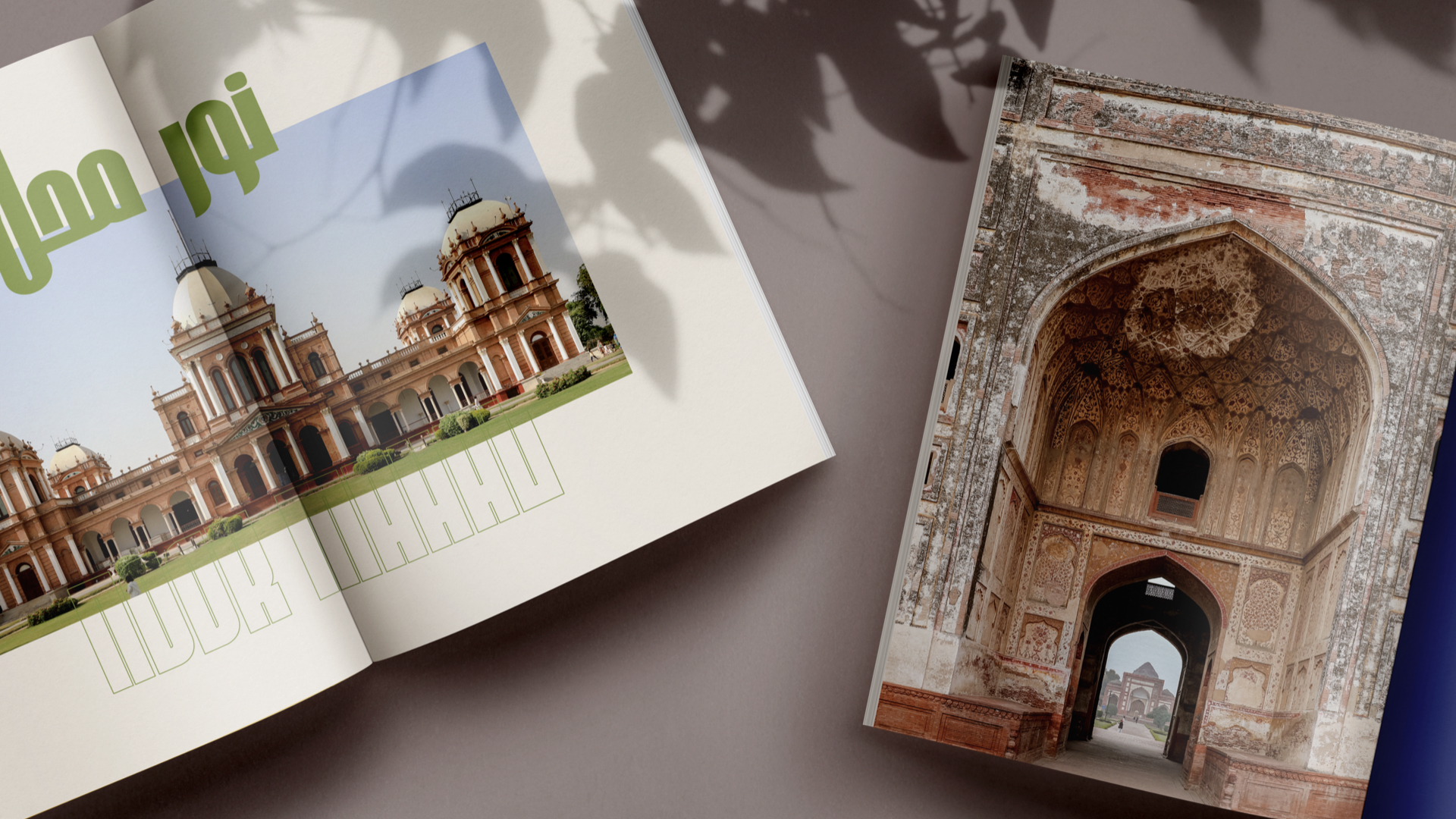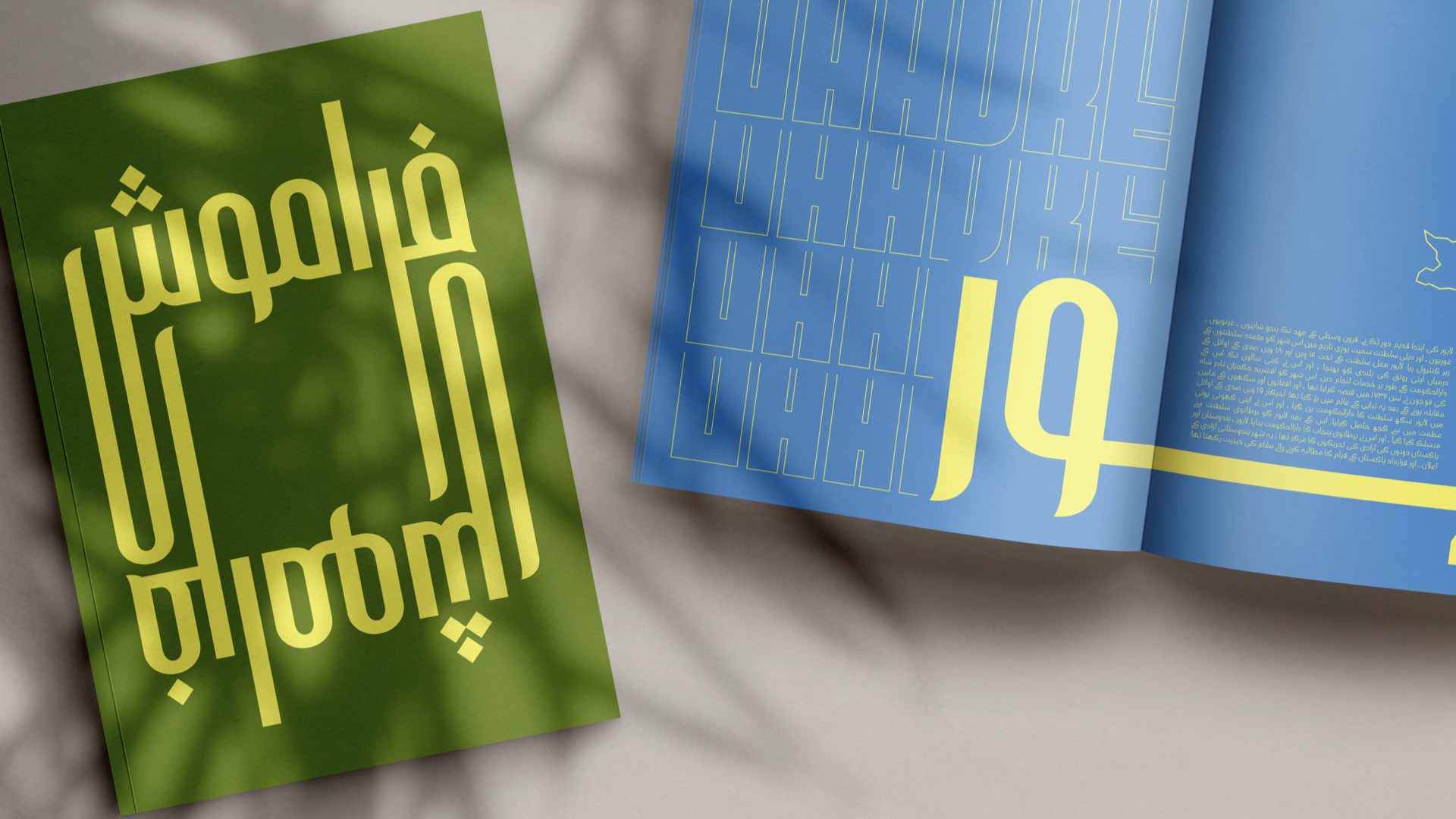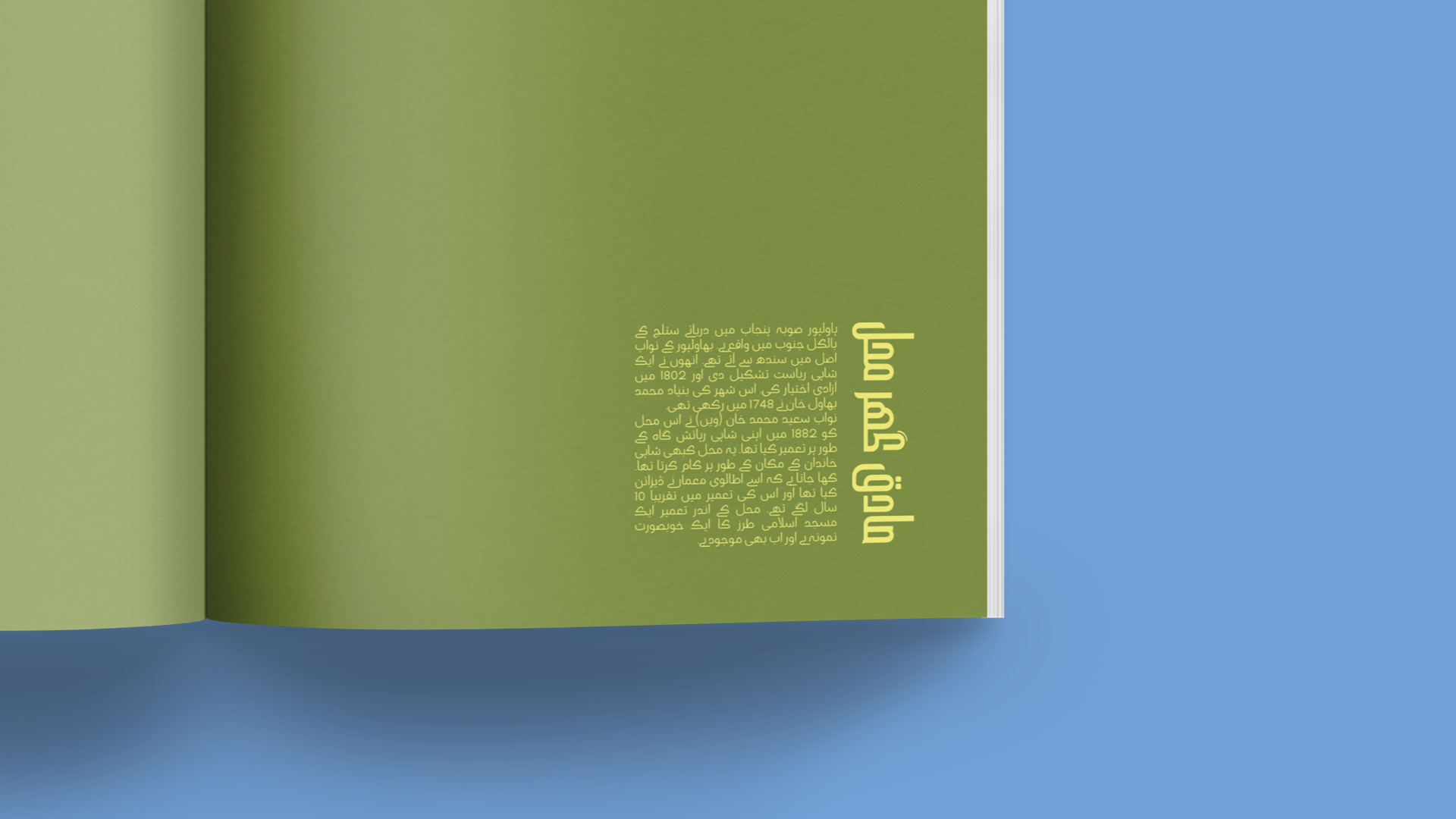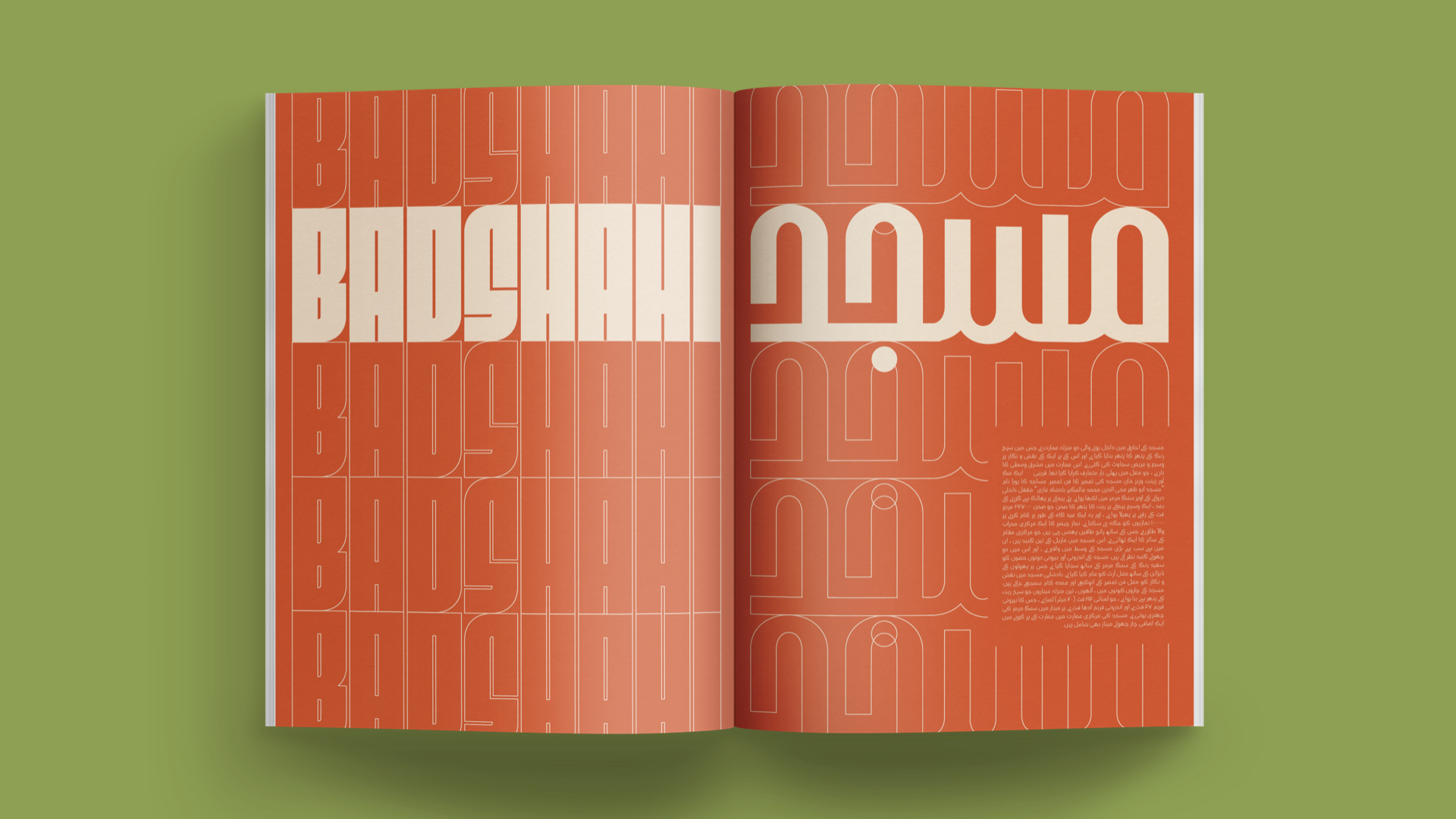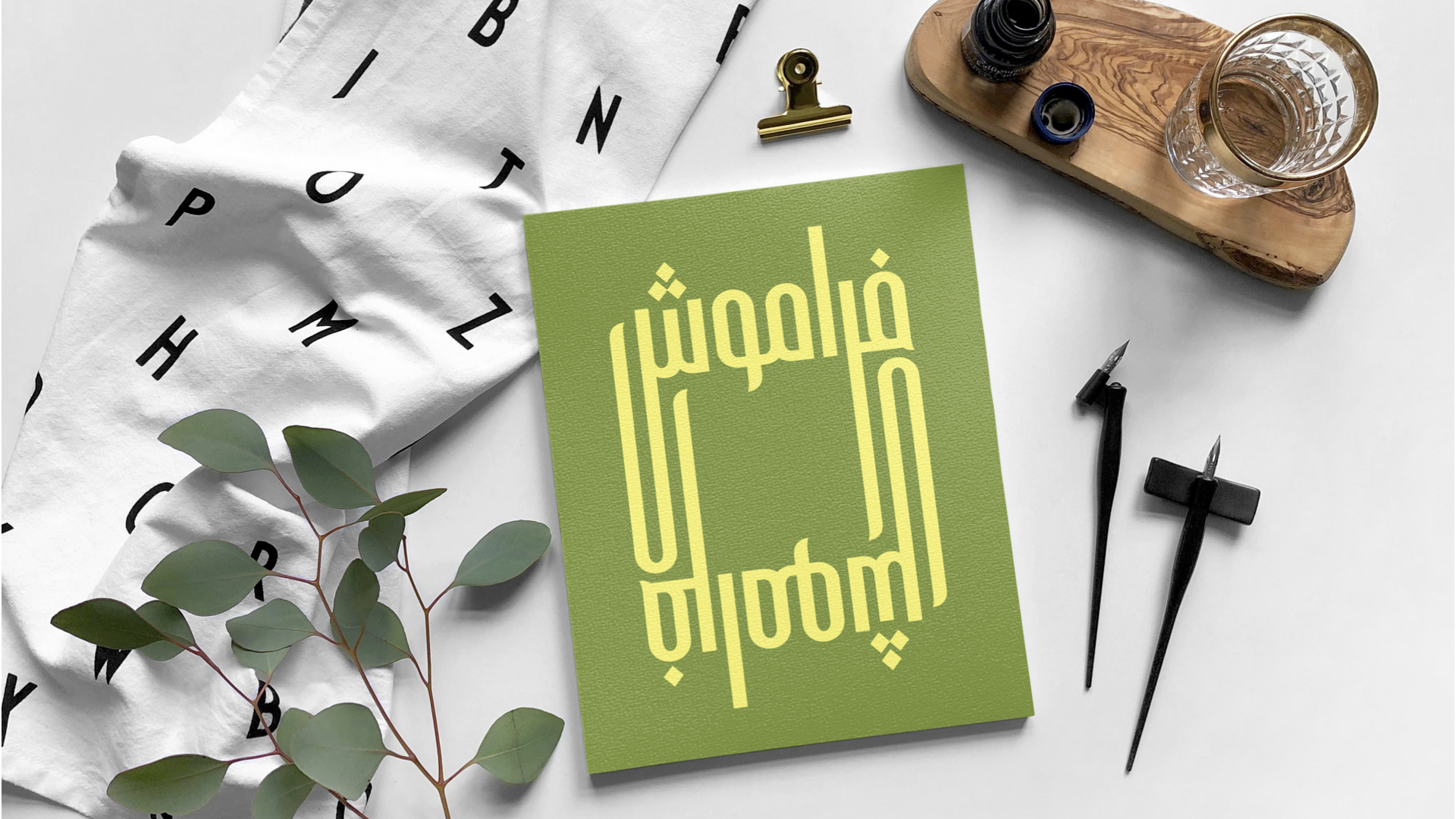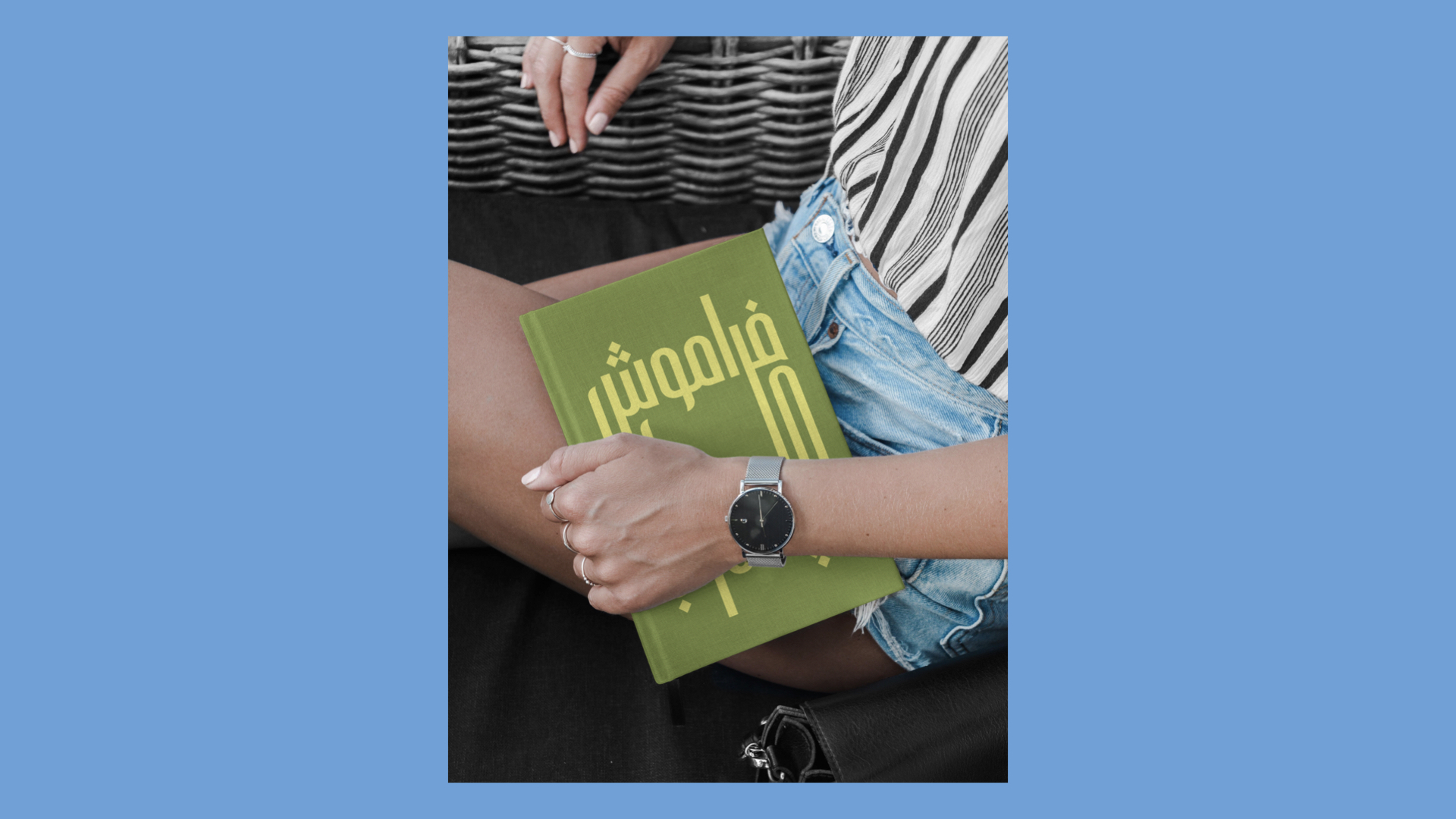 1.6: What's Next?